Liver Cake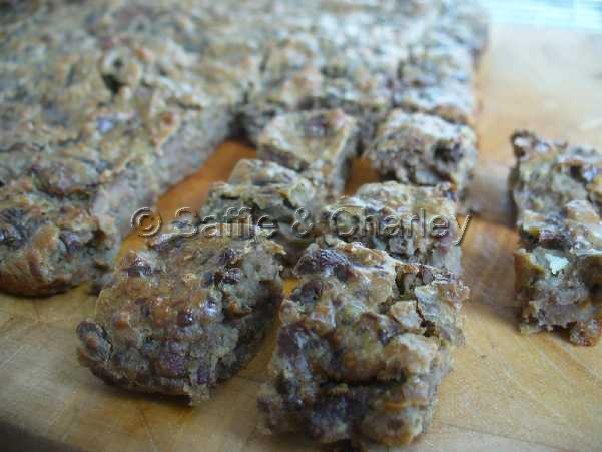 Below is our pictorial recipe for Liver Cake. It is very easy to make and no dog will refuse it. Best of all, you know exactly what is in it and there are definitely no "E" numbers. Whilst this batch was made with Lambs Liver it works equally well with Pigs, Ox or Chicken livers. It works particularly well with Pigs Kidneys. You can also use Hearts, Tuna, Mackerel, Pilchards or white fish.

Try grating some raw carrots, parsnip or broccoli in to the mix as it will give your dogs some variety.


Approx 1lb / 454g of Liver.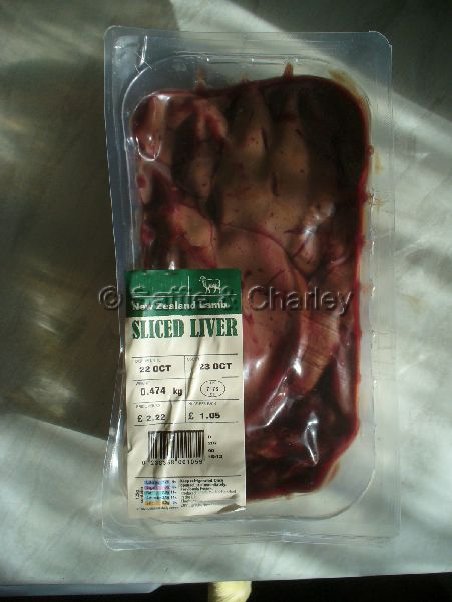 ---
500g Strong Wholemeal Flour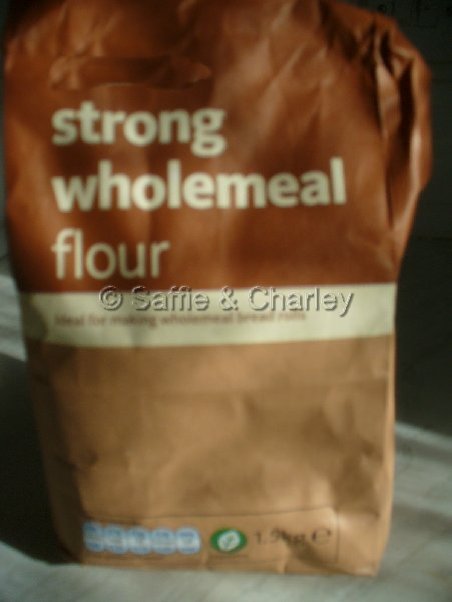 ---
Approx 3 cloves of Garlic (smelly is good).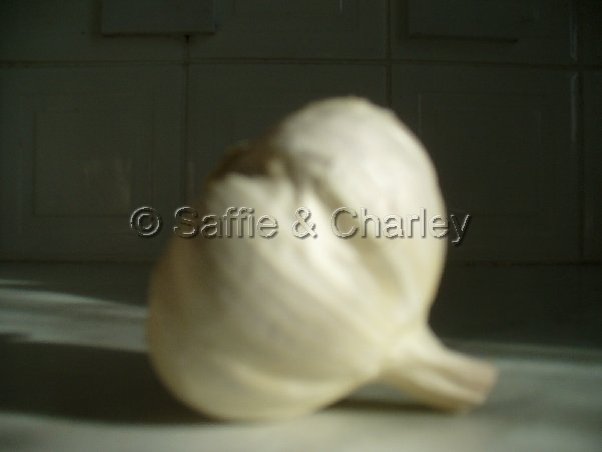 ---
Blitz your chosen offal / fish and Garlic with some water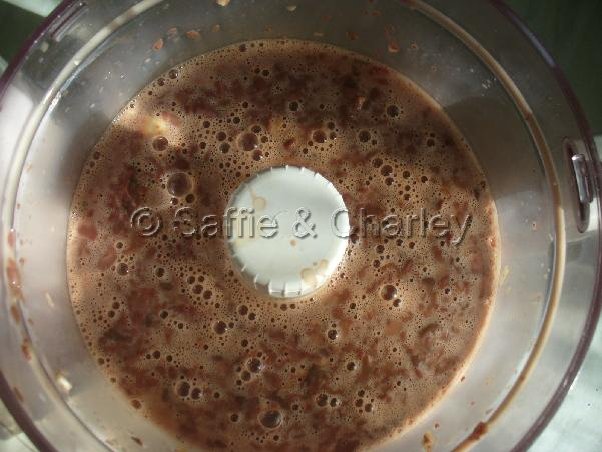 ---
Mix fully with the flour and your grated veg to a stiff consistency.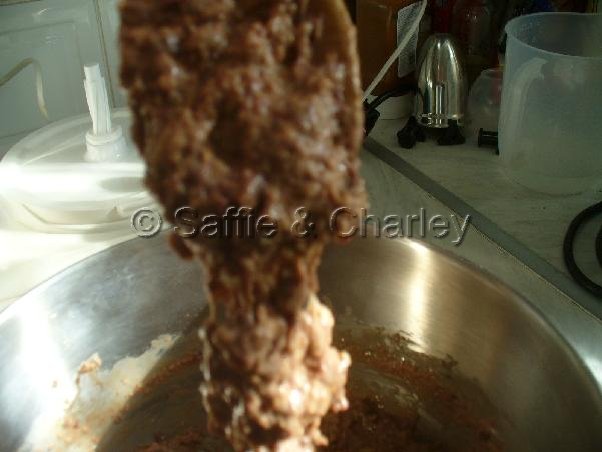 ---
Line a roasting tin with foil and brush on a little oil.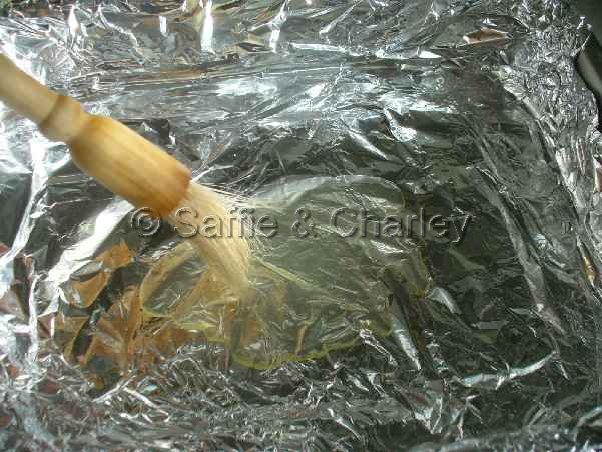 ---
Pour in to roasting tin.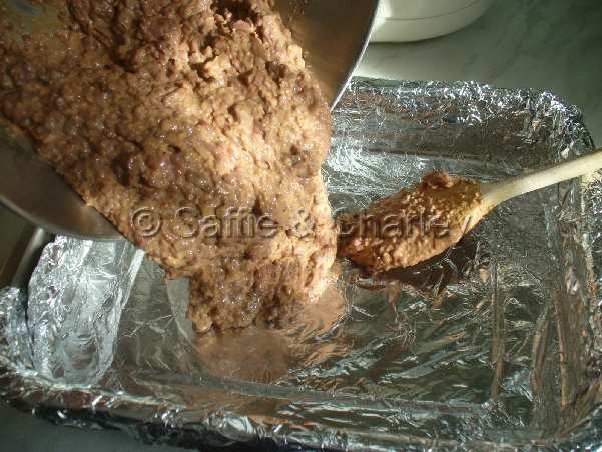 ---
Spread as evenly as possible.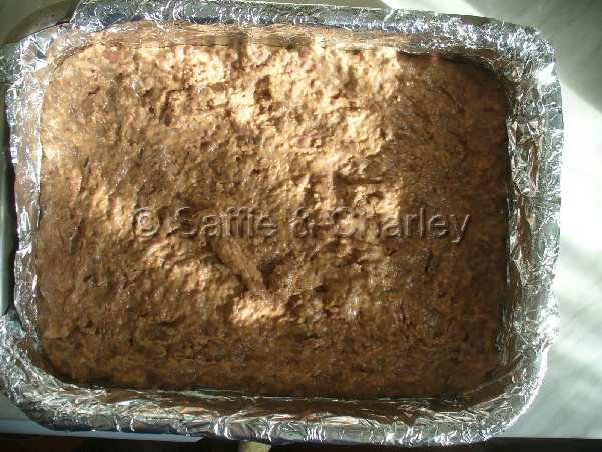 ---
Place in the middle of your oven
Preheated to approx 190c / 375f / Gas 5.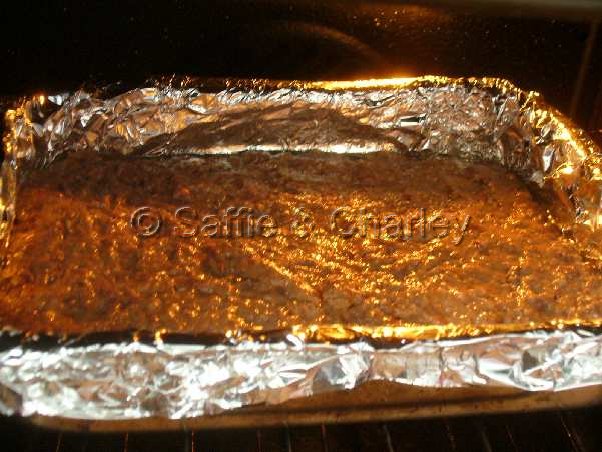 ---
Although it Depends on the size of your tin and cut, we generally get in excess of 300 treats from a batch (we cut to approximately 1cm square).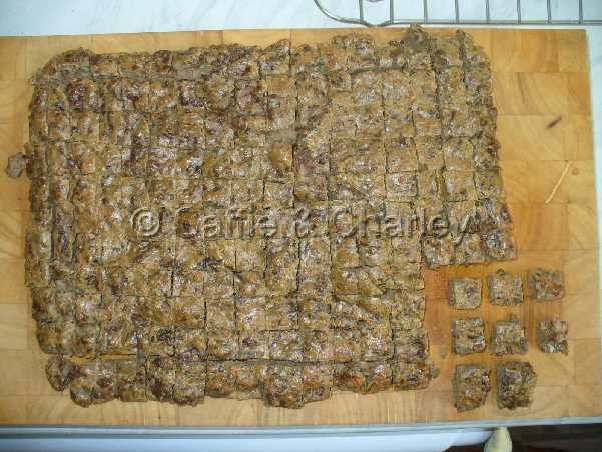 ---
This liver cake freezes very well giving your dogs a regular supply of good quality, low cost treats although it may not last long enough to make it to the freezer.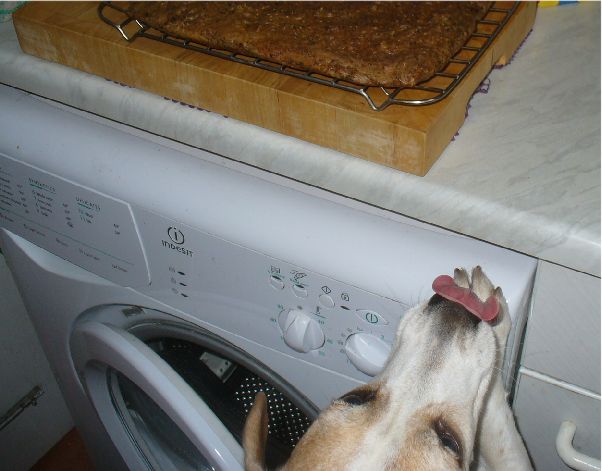 ---