Hello and welcome to Beagle Buddies. As well as operating as an independent Beagle Rescue we pioneered an initiative providing foster care and find responsible, experienced forever homes for Beagles in other rescue centres across mainland UK.

We have already teamed up with several rescues working on a national level and are currently finding their Beagles their forever homes.

Those familiar with the breed will already know what special little dogs they are with many quirks that make them a real challenge for inexperienced homes.

Incredibly intelligent, they soon bore of the mundane and routine requiring mental stimulation to avoid failing in to bad behaviour patterns which usually manifest in the form of destructiveness.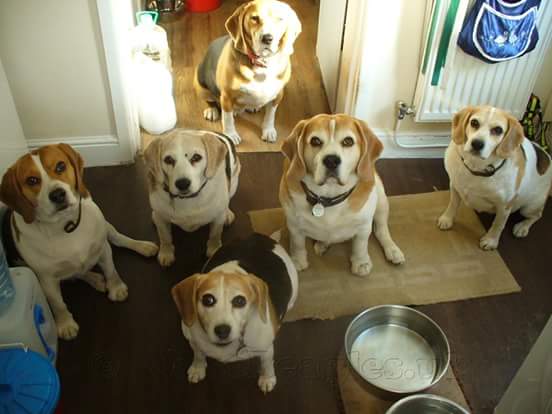 Whilst we appreciate every dog needs and deserves a loving forever home we have seen over time that Beagles in general are the "boomerang breed" constantly being returned by new families unable or unwilling to invest the time and effort their Beagle requires.

By working with other rescues and using our knowledge of the breed we can reduce the number of returning dogs and, in turn, reduce the number of Beagles that go on to develop behavioural issues from having an unstable, forever changing home life.

We also take on Beagles from the general public that need a new home but please note that we NEVER buy or sell Beagles.

Beagles that come directly in to our care are placed in home foster in a household experienced in providing the best possible care for Beagles and well versed in the unique quirks and behaviour that they can present. We NEVER put Beagles in kennels.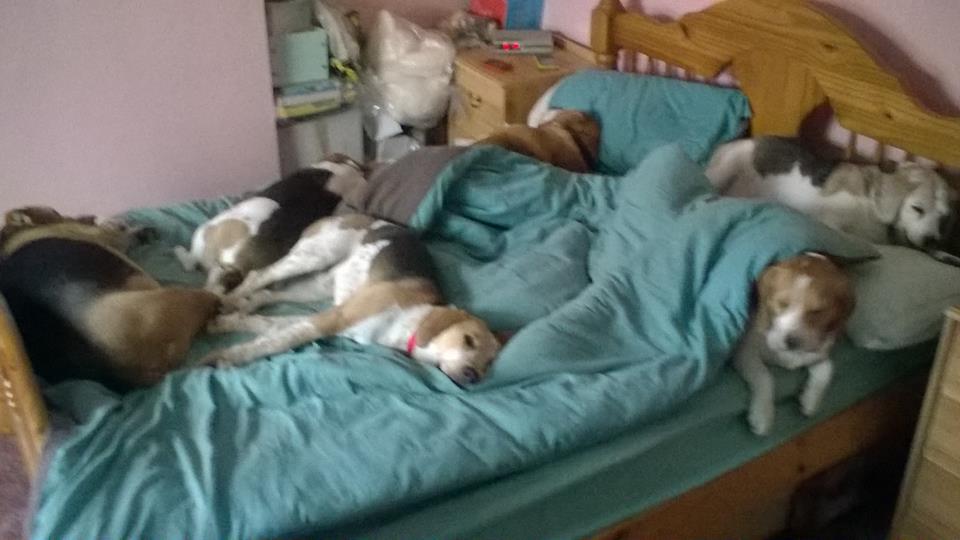 We generally operate within a 100 mile radius of Manchester. We accept surrenders from further afield but you may be required to transport your Beagle half way.

The majority of our rehoming work is carried out within the above radius but do make exceptions to this for the right home - contact us.

We take our responsibilities towards our dogs very seriously. Adoption of a Beagle Buddies Beagle is subject to our rigorous home check process.

After a successful adoption we reserve the right to carry out random home visits to check on our Beagles progress and condition.